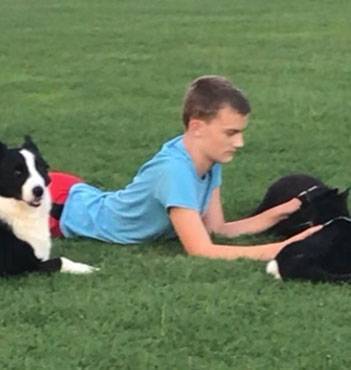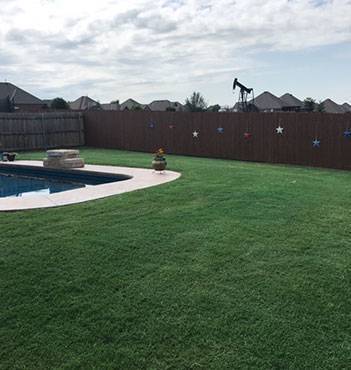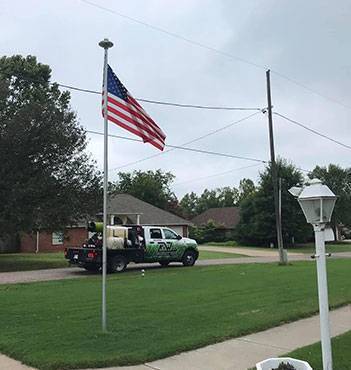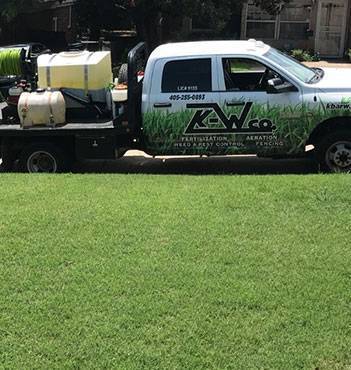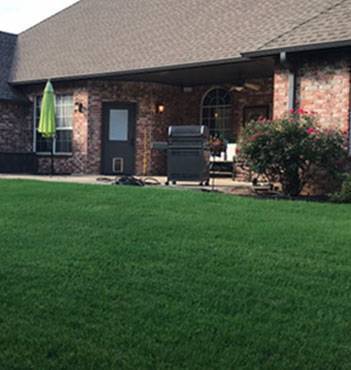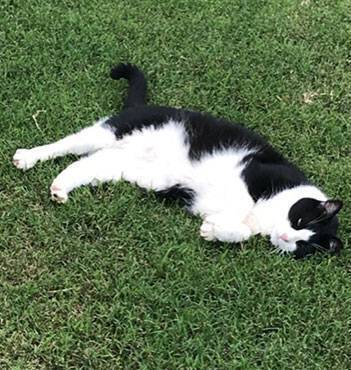 Sign Up for Project Golf Course
Contact us today to discover how Project Golf Course lawn treatments can transform your lawn!
Achieve the lush, golf course lawn you've always wanted with K Bar W's Project Golf Course turf program. This top of the line turf program creates that luscious, green landscape found in golf courses right in your own yard by eliminating pests and catering to your yard's needs. Unlike untreated lawns which can become patchy and yellow in the Oklahoma heat, Project Golf Course lawns retain moisture and stay healthier even under tough conditions.
Benefits
Our lawn treatments provide a wide range of benefits to your yard including…
Eliminating pests such as ants, ticks, spiders, fleas, mosquitos, and chiggers
Increasing your grass's disease resistance
Increasing root mass through root and rhizome production
Reducing your grass's water usage and improves drought tolerance
Increasing turf density reduces moisture loss from soil evaporation
Increasing root depth and mass, resulting in additional soil moisture availability
Improving turf quality in areas of reduced light intensity
Improving tolerance to traffic
Encouraging the desirable dark green turf color
After Treatment
Stay off your lawn until Project Golf Course Treatment is completely dry.

Water your lawn one time a week. Saturate the top six inches weekly without runoff. Split if needed.

Mow your lawn one time a week--no more than 1/3 of the blade at a time. We recommend 2-3 inches grass height.

Enjoy green, golf course grass all season long!
Treatments
Project Golf Course is an upgraded service that helps you achieve beautiful grass in your yard through special lawn treatments. Our lawn care professionals treat your yard with special turf enhancement products that target weeds, inhibit pests, and regulate turf growth.
Your lawn uses less water, yet stays greener.
Our lawn treatments help your lawn to better retain moisture, keeping the grass fresh and green! Project Golf Course encourages deeper roots and lateral growth. Bermuda grass is capable of creating roots up to six feet deep, far deeper than most weeds. This is a competitive advantage. Deep, less frequent watering is important. Saturate top six inches (without runoff) weekly.
Increased turf density enhances heat and cold tolerance.
Project Golf Course treatments help to increase the density of your lawn's turf, allowing your yard to withstand extreme temperatures in all seasons and weather conditions. This can better protect your turf from drying out and yellowing even in the hot summer months.
Your lawn is better protected from pests and diseases.
Fortify your grass against insects, weeds, and lawn-killing diseases that keep you from enjoying a lush, green lawn. Our treatments help create a line of defense against these harmful pests and diseases so your yard stays healthy.